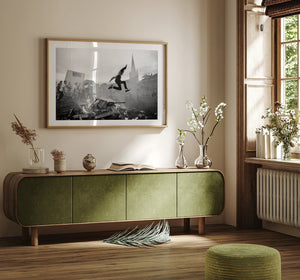 ART CONSULTANCY
Our Art Consultancy service for Residential and Commercial Projects is designed to help you curate your space with the perfect art pieces. We understand that choosing the right artwork can be a challenging task, which is why we offer a personalized service to help you make the best decisions. From selecting the right pieces to framing and installation, we offer a complete art consultancy service that ensures your space looks its best.

1. Advise on image selection
2. Explore custom framing options
3. Discover artworks that suit your style and budget
4. Creating a mock-up of works in your space
BESPOKE ART
Our Bespoke Art service is perfect for those who want to add a personal touch to their space. We work with a network of talented artists who can create custom artworks based on your specifications. We work closely with you throughout the process to ensure that the artwork meets your expectations and adds a unique touch to your space.

We offer custom sizes so your client can have the perfect piece. The studio has the ability to print, as well as to take care of all framing needs and print quantities. We also provide the option for print only requests, irrespective of the size, with or without a mount.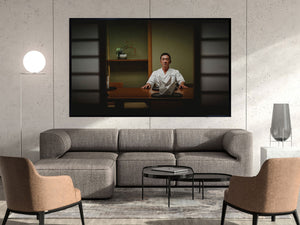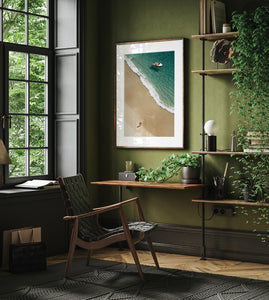 LOCAL SERVICES
Our Local Art Rental service is designed to provide businesses and individuals with access to a wide range of local artworks without the commitment of purchasing them. We have a large collection of artworks from local artists that are available for short-term or long-term rentals. Whether you're looking to add a splash of color to your office or a statement piece to your living room, our art rental service has you covered. We take care of everything from delivery to installation, making it a hassle-free experience for you.
TRADE PROGRAM
Our Trade Program is designed for interior designers, architects, and other trade professionals who are looking for unique artworks for their projects. We offer exclusive discounts and benefits to members of our trade program, making it a cost-effective solution for your art needs. Our team works closely with you to understand your project requirements and suggest artworks that complement your design.

We also offer customization options, including resizing and framing, to ensure that the artwork fits seamlessly into your project. We offer a wide selection of museum-quality materials and custom printing and framing options within our trade program. Ask us for more information and we will be happy to discuss our commercial trade options.